This year, Perfect Fools is responsible for the campaign for Sweden's most prestigious advertising industry award, Guldägget. The campaign offers the opportunity to invest in creative, innovative advertising - literally. The campaign asks everyone who buys and works with advertising: which entries do you think will win? And what will they win in the long run?

We have been informed from previous galas that people want to see more of the entries, but to avoid the audience from getting a sore butt, we cannot extend an already quite long award ceremony. Therefore, it feels extra fun that this campaign enables everyone in the industry to both scout and see more of the entries before coming to this year's Guldägg gala on April 20th, says Josephine Frigge, Project Manager for Guldägget.
All entries and cases can be viewed on Guldäggsbettet.se. There, as the name suggests, you can also bet pretend money on which entries you think will win. The campaign is inspired by the world of sports, and all nominated agencies have been given their own club emblem.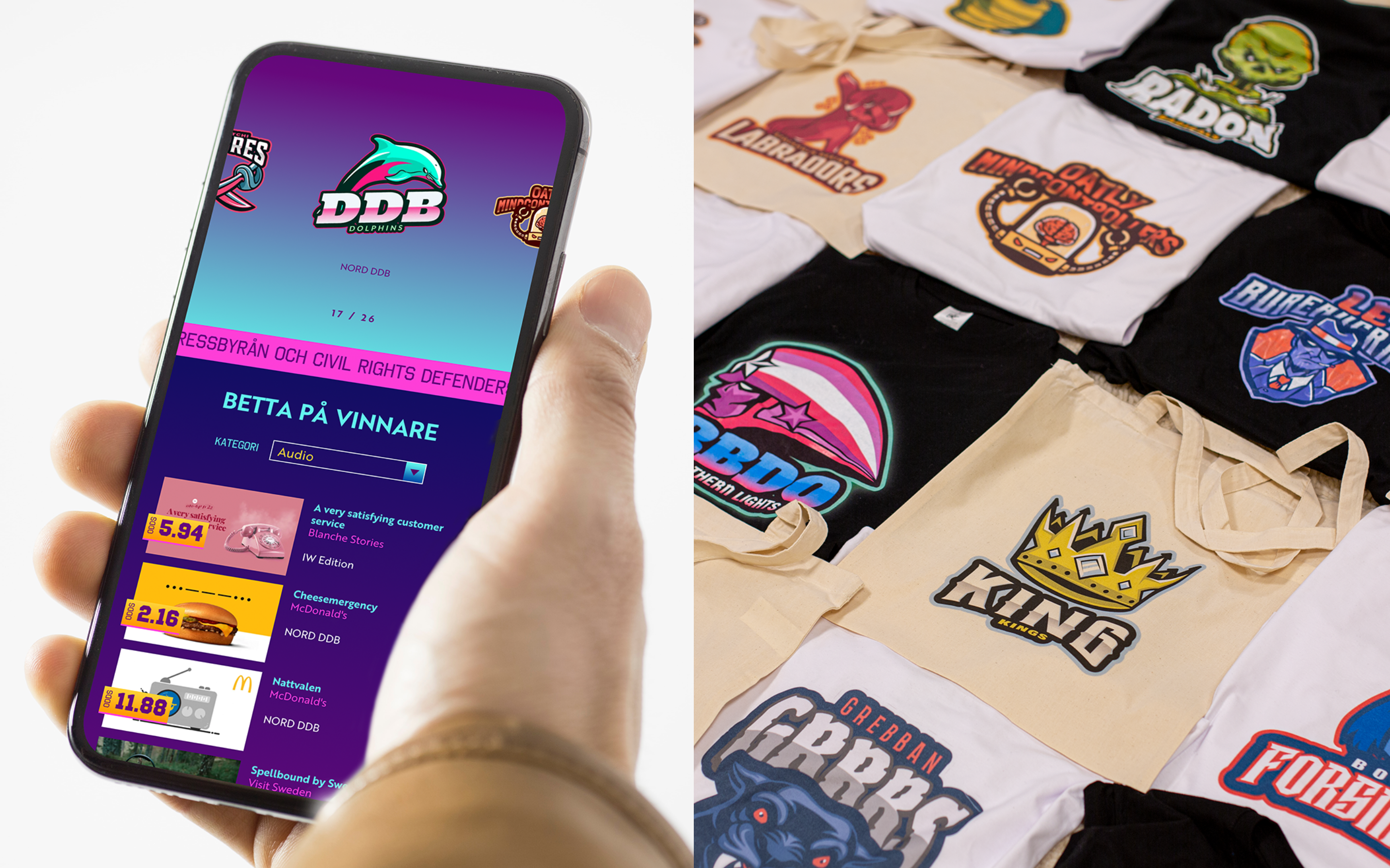 It feels great that Perfect Fools is creating a campaign that builds community and creates engagement in the industry. They feel like the right agency for this type of campaign, with their creativity and strength in the digital world, says Josephine Frigge.
On Guldäggsbettet, you are given pretend money that you can bet on the entries you think will win Guldägg. The person who guesses the best which entries are the best, wins Guldäggsbettet. Everyone in and around the industry is welcome to visit the site to place their bets.

Advertisers are a critical species. Rarely does the other agency do something that impresses you. And then to make the campaign for our biggest and most important competition, which is aimed precisely at the industry, must be seen as a kamikaze mission. So, of course, we wanted to do it when KOMM asked. But I see it more as a gift to the industry. With it, we want to encourage everyone to delve deep into the best the industry has done in the previous year. Examine and take inspiration. Compare and evaluate, says Klas Lusth, CEO of Perfect Fools.